About us
We give full meaning to the word partner.
PHILOSOPHY
Prioritising the human
factor.
In creating Prime Partners, our intention has been to prioritise the human dimension.
Thanks to a lean, flexible structure, our teams can really give their best. Each of our clients is in direct contact with a partner who provides long-term personalised support.
Because before investing, we always start by listening to you.
To understand your needs, your hopes and your constraints. This is why we favour a relational rather than a transactional approach.
Asset management is a matter of trust. We avoid any conflict of interest and only provide you with personalised solutions.
And because your interests are our sole concern, we carry out our work in accordance with the strictest ethical standards.
Finally, this ethical concern is reflected in our profound sense of corporate social responsibility.
ORGANISATION
The independent asset manager model.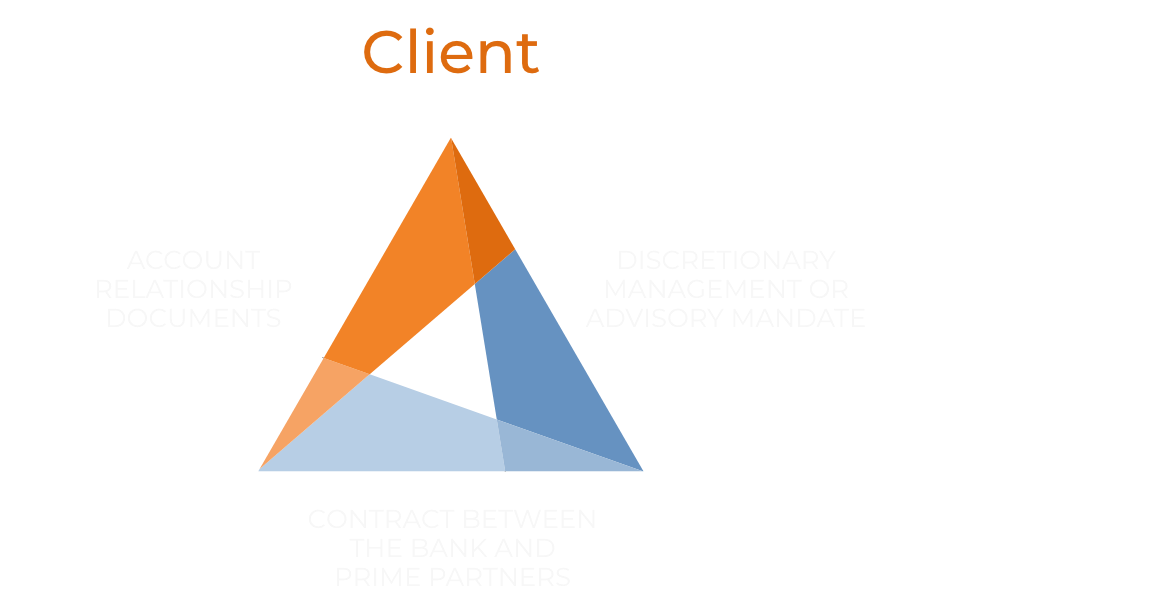 VALUES
Solid values, which form the backbone of all our work.

A privileged relationship
Having a single point of contact allows us to build closer relationships. This is the guarantee of successful collaboration.

Long-term partnership
Because you measure time in generations, it is essential to be able to count on your partner over the long term.

Total independence
Thanks to our complete freedom of choice, we offer you optimal solutions at the best possible price.

Absolute impartiality
Free from any conflict of interest, our investment choices and recommendations are always completely objective.

Mutual trust
Without trust, nothing solid can be built. But trust cannot be decreed, it must be earned. It falls to us to do so.
Prime Partners
in a few figures
100% independent, since the very beginning.
From day one, we have always aimed for selective growth, aware that in order to go far we needed to advance one step at a time. Today, we are proud of the progress we have made because we believe that our success is first and foremost yours.
3
Offices
Geneva, Lausanne, Lisbon
CHF4BN
Assets under management
100%
Owned by its partners
YOUR PARTNERS
Discover the team that makes our company your key partner in asset management.
Wealth Management

Hugo Antunes

Partner, Wealth manager

Administration

Dominique Bertrand

Founding Partner, Wealth Management Control

Wealth Management

Cyril Besson

Partner, Wealth manager

Board of Directors

Olivier Matter

Chairman of the Board

Board of Directors, Wealth Management

Yann Siry

PARTNER, VICE-CHAIRMAN OF THE BOARD, Chairman of the Board PPSA (Europe) SCI

Board of Directors

Frédéric Binder

Board Director

Wealth Management

Marco Calado

Associate Director, Wealth manager

Executive Committee

Sébastien Capt

Partner, CEO
CSR
Our corporate responsibility also extends to society as a whole.
Firstly, through our company's training programs. Secondly, by promoting responsible investing in our portfolios. Finally, by supporting numerous philanthropic associations.

Some examples of recent recipients :